Wednesday, February 26, 2020 / by Rachel Parsons
New Construction communities are popping up all over Delaware and Southeastern PA – but are the prices too good to be true?
If you're considering purchasing a New Construction home, you probably have already factored design specifications and upgrades into your total purchase price. But it's also important to be aware of the costs you will have after the closing.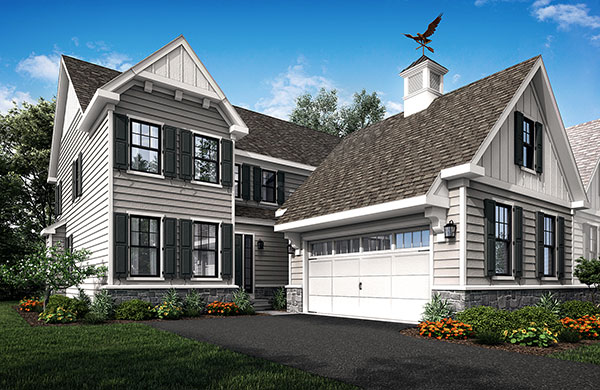 Here are four commonly overlooked costs to prepare for if you're purchasing a New Construction home:
Utilities

Yes, all homeowners have to factor utilities into their budget, but if you're moving into a larger home or switching utility types (for example, from gas to electric), it's important to account for the differences in the price of utilities you can expect to pay each month. If you are relocating, you may also have to pay a deposit or set-up fee for installing new services or bringing in new equipment.
To minimize utility costs, consider finding a New Construction community with Energy Efficient features.
Window Treatments

Remember that when you purchase a new construction home, you are the first owner. Blinds, curtains, and valences are important for aesthetics, but more importantly for privacy! Take measurements of the windows when adding up your costs, and order treatments with plenty of lead time so they are ready for moving day.
Appliances

With some builders, you will be able to work an appliance package into the overall purchase price of the property. However, that is not always the case! After you've inquired with the builder and visited the design center to decide on your home specifications, be sure to review which appliances are standard. Take some time to decide which appliances you will need and how much they will cost. Not only will want these in place on your move-in date, it can be considerably more expensive to add new appliances into your design after building is complete.
Landscaping

You've probably been dreaming about the interior of your new Delaware or Southeastern PA home and as a result, the exterior has not even crossed your mind. Landscaping outside of your new construction home may look pristine, but is the backyard on the same level? Make sure you know if the landscaping will be finished by the builder or if that is an additional cost for you. What's more, if you will live in a homeowners' association, note if there is a timeline to have landscaping completed.
Does a new construction home feel like the best fit for you this year? Give the Kat Geralis Home Team a call today for more information about available properties or how you can get started on your home buying journey!